Windhawk aims to make it easier to customize Windows programs. It allows installing and configuring mods (customization modules) with just a couple of clicks. For developers, it provides a convenient platform for developing and sharing such mods.
You can find more details, browse for the available mods and download Windhawk on the official website.
Read on for the motivation behind creating Windhawk.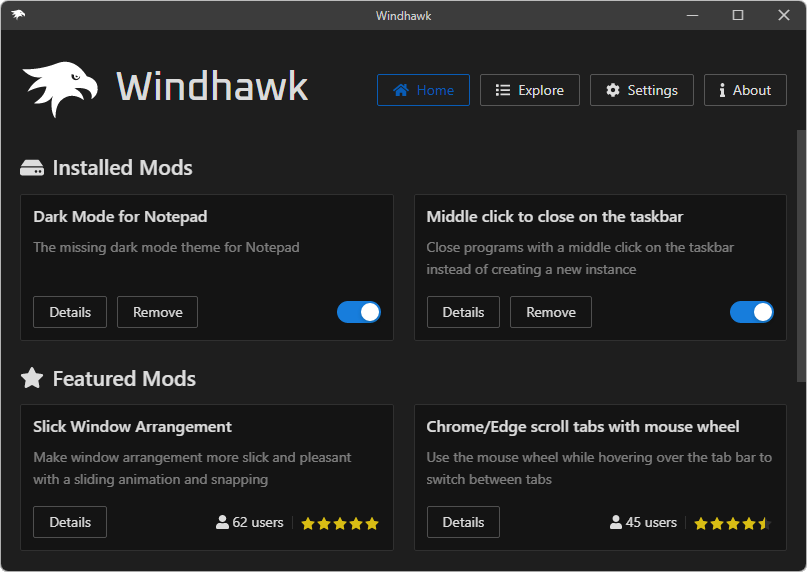 Background
As a power user, I often find the need to customize the programs I use beyond the default settings. If I'm lucky, the relevant program provides options to customize it the way I need. If that's not the case, I have several options:
Read More…